Way back in 2016, before the cataclysmic kaboom, I did the #52FilmsByWomen challenge and ended up watching 99 films directed or co-directed by a woman (or women). Every year since, I've been trying to watch more movies by women. I haven't dared committing to doing another official 52 upfront however. My movie watching numbers have come down in recent years, so 52 films becomes a larger slice of the pie. I also love my #Noirvember so that's a whole month gone. Ida Lupino aside, women just did not direct film noirs. My attempts to watch more silent feature films don't really help things either. The original 99 has become something far out of reach, but I do like how I've done since (36 – 59 – 31 – 19 respectively; okay, that 19 was bad). I always start with good intentions, but when the year is over I find that 52 was too many I did not put in enough effort.
2021, new year, more good intentions, and with some effort put in the mix. It's really not that difficult if you try a little. I forgot how rewarding it is to seek out things you don't normally watch. Earlier this year I took part in March Around The World, which means watching 30 movies from 30 different counties in the 30 days that.. make up.. March? That in and of itself was totally worth doing, but it also kickstarted my films by women list with +8 movies. Now it's already late October as I begin typing the draft for this post and I'm currently sitting at 50/52. I can't do a month-by-month overview anymore like I did in 2016, but I figured I'd share some of the highlights anyway. A Top 10 will do.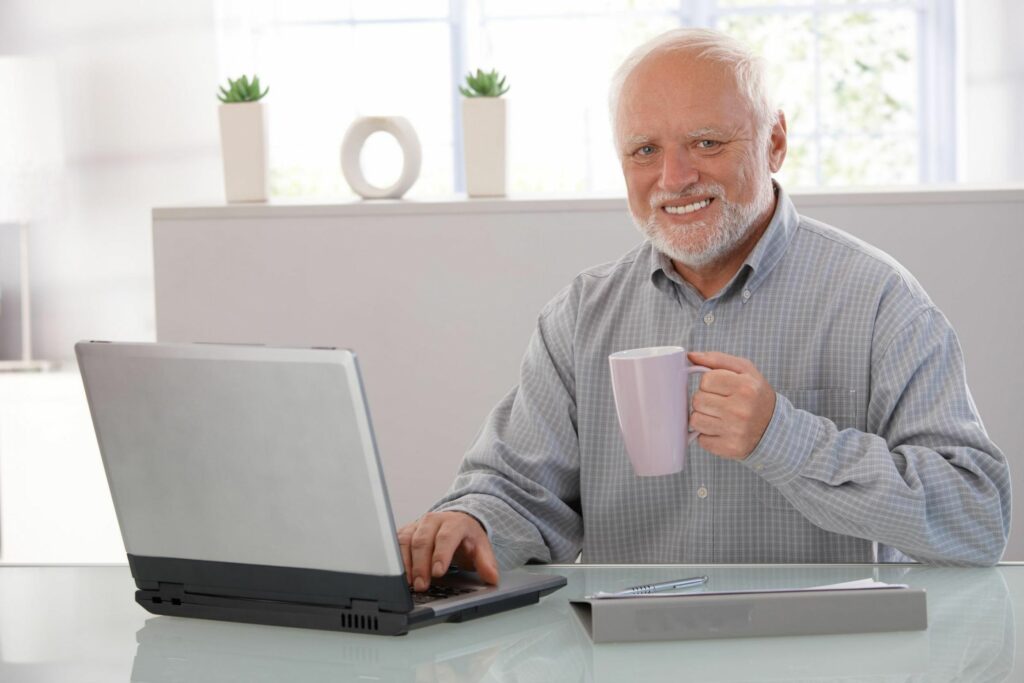 Oh all right, I suppose I am going to be ignoring a handful of movies. Chloé Zhao / Nomandland won Best Picture and Director statuettes, which 2018 me totally saw coming when he tiny-reviewed Songs My Brothers Taught Me. Little Women and Promising Young Woman got nominated for Best Picture as well. 2020 was a stacked year for films by women, and I loved all three of them. I'm also not going to include the 2021 remake of La Famille Bélier (2014), CODA, because it seems to be getting along just fine on its own. Susanne Bier made a masterpiece with After the Wedding (2006), which then got butchered to an American remake nobody asked for. Finally, a bit to my surprise, I also ended up enjoying the heck (hah!) out of Clueless (1995). And even with all of these goodies DQ-ed, I'm still having a really difficult time cutting the remaining movies down to just ten. But..
Oh look, a top 10!
I like lists. Especially when they're in no particular order, like this one.
| | |
| --- | --- |
| Never Rarely Sometimes Always (2020): | (7.7 / 10) |
| On Body and Soul (2017): | (8.3 / 10) |
| Zindagi Na Milegi Dobara (2011): | (7.6 / 10) |
| The Eternal Breasts (1955): | (7.3 / 10) |
| Summer Survivors (2018): | (8.1 / 10) |
| Meek's Cutoff (2010): | (7.8 / 10) |
| The One and Only (1999): | (7.4 / 10) |
| A New Leaf (1972): | (7.8 / 10) |
| The Farewell Party (2014): | (7.7 / 10) |
| Look Both Ways (2005): | (7.5 / 10) |
We're going to be taking a bit of a stroll through the cinema of the world now. Ten films, seven different countries, four continents. Let's get going.
Never Rarely Sometimes Always

(2020)

Earlier I said 2020 was a stacked year. It really was! I did not even include One Night in Miami, or Lost Girls, which I totally could have if the list was a little longer. Things are starting to look better for female directors each year. More and more movies are being made, and there are plenty of really good ones too. There is still a long way to go, but I feel like we're heading in the right direction. After all, 2021 already gave us Bergman Island, CODA, Hive, Matrix 4, Moxie, Passing, Plan B, Reminiscence, Titane, Together Together, or even Black Widow and Eternals if that's your thing. There's a lot of quality to choose from, and to be honest that feels good. I'm sure I missed some movies as well, or that they're still hiding in obscurity. Here's to hoping 2022 will be better still.

But while we wait for 2021 to wrap up and have all its films available to the general public, we have 2020, and Never Rarely Sometimes Always. A beautiful film about a young girl from a rural USA who gets pregnant and wants an abortion. The taboo is still big where they live and everyone knows everyone. Together with a friend she travels to NYC to an abortion clinic that might be able to help. But these two young women do not know big city life and many other things, so it's a bumpy ride. The acting is really well done by the two unknown leads who both make their feature film debuts. It also exposes a lot of problems surrounding abortion (read: the problem is religion), shows the disconnect between rural and urban America, and gives a coming-of-age road trip sort of experience. A great film to start this list with.
On Body and Soul (2017

)
Original title: Teströl és lélekröl
Country: 🇭🇺
Year: 2017
Director: Ildikó Enyedi
Duration: 116 min.
Genres: Drama, Fantasy, Mystery
I started typing the little blurb for this movie multiple times now and I'm not getting anywhere. It annoys me so. My favourite movie of the ten, and I can't find words to describe it. A story about a man and a woman in a slaughterhouse who share a dream in which they are deer. Where do you even go from there? This movie is ethereal and weird and wonderful. Do not expect a normal film narrative. It is kind of there, but it also kind of isn't. I really enjoyed the visuals and the mood throughout, but if you don't like to see how the things you eat end up on your plate, maybe skip a scene or two. Perhaps you should also skip it if you're in a dark place right now. But other than that, I really wish I could have done a better job in selling this film. It was nominated for a Best Foreign Language Film Oscar, if that is important to you.
Zindagi Na Milegi Dobara

(2011)
Original title: Zindagi Na Milegi Dobara
Country: 🇮🇳
Year: 2011
Director: Zoya Akhtar
Duration: 155 min.
Genres: Comedy, Drama, Romance
Pause. Executive decision: exception time. This Indian film has been seen by way too many people to qualify, however since it doesn't even have an English title I'm guessing most of those people are from India. That and this movie was just too lovely to let slip through the cracks due to some silly self-imposed rules. Besides, what fun are rules anyway if they're never going to be broken? This year I watched my first (and long overdue!) Bollywood film, 3 Idiots, and loved it. This was my second, and I believe I may need to watch even more of them now. I do find it a bit difficult to navigate through the inflated ratings and 3h+ runtimes though, but it seems to be worth the effort!
As I said, this movie is just a joy to watch. You soon forget its runtime, and you'll forgive it for being a little too over-the-top at times. It's light-hearted, fun, and oozes charm. The film's title can translate to any of many ways of saying the same thing: don't let life pass you by, carpe diem, YOLO. It is about three men who grew up together and made a pact. Whenever one of them gets engaged, they will undertake a road trip to a place of his choice. As with most road trip movies, there are unprocessed emotions, and a plethora of other difficulties need to be dealt with. Things do get serious at times, but never for long. These moments do give depth to the three male leads, and also to their female counterparts. That's what sets this movie apart from so many other romance/comedy movies where there's really not much besides hunk + chick = eventual marriage.
The Eternal Breasts (1955)
Original title: Chibusa yo eien nare
Country: 🇯🇵
Year: 1955
Director: Kinuyo Tanaka
Duration: 106 min.
Genres: Drama, Romance
So did you know that aside from being one of the grande dames of the Japanese silver screen, Kinuyo Tanaka, also directed half a dozen films? And excellent ones to boot. At least that has been my impression after having seen two of them. Love Under the Crucifix, her last of six, was my first one back in 2016. It is great, so it was about time I followed that up with another. If I am being honest, I do like Crucifix a little more than this one, but I am already looking forward to the third installment. It's a darn shame Tanaka's films are so difficult to find. Oh well, maybe soon.
The Eternal Breasts, or Forever a Woman, take your translation pick, tells the story of a family woman who writes poetry. Just when she starts to make a name, her husband leaves her, and she is diagnosed with breast cancer. This results in her losing her breasts, but her career blossoms. Then a young journalist from Tokyo visits her. He is an admirer of her poetry and wants to write about the story of her life. So in 1955 Japan we have a woman directing a movie about an older woman who lost her breasts to cancer loving a much younger man. Much of this is still a bit of a taboo, as we still admire the men dating younger woman (well done old chap!), but came up with calling women dating younger men cougars, a name just short of black widow.. And losing breasts equals losing femininity, right? Well anyway, rant aside, this is just a really solid film.
Summer Survivors (2018)
Original title: Išgyventi vasarą
Country: 🇱🇹
Year: 2018
Director: Marija Kavtaradzė
Duration: 91 min.
Genre: Drama
Short Term 12 as a road movie? Sort of? Such a simple comparison is either totally unfair to this beautiful hidden Lithuanian gem, but at the same time I mention both movies in the same breath. Both are movies about troubled individuals reluctantly receiving help from a young woman to deal with their struggles. Summer Survivors (not a sequel to Summer Wars – bad joke, sorry..) is about a young intern, Indre, who is assigned to drive two patients over to a psychiatric hospital in a seaside town. Paulius is bipolar, and Juste struggles after a suicide attempt. Communication is difficult at first, but the journey together might do everyone good. The movie finds a perfect balance between the seriousness of the situation and the lightness of being a road movie, where something unexpected may happen at any given time.
Meek's Cutoff (2010)
Original title: Meek's Cutoff
Country: 🇺🇸
Year: 2010
Director: Kelly Reichardt
Duration: 104 min.
Genres: Drama, Western
Much to my own surprise I find myself writing about a western. I'm not much of a western watcher and when I do I don't often like them a whole lot. Part of that is because so many have John Wayne whom I find as insufferable on screen as he was off screen. But even when you get say Robert Mitchum or James Stewart or whoever else to star it's still a tough sale for me. Well anyway, they're all dead, and the western as a genre is all but dead. Every once in a while a new one comes along and nobody pays much attention. Been there done that, I guess. Unless we get blood and limbs splattering all over the screen I guess we as a public just don't really care anymore. Enter Meek's Cutoff. I never thought this would have less than 25k votes on IMDb, but it's barely passed the halfway mark.
As far as I can remember, limbs remain attached to the body, and there is no blood flying around either. Just a bunch of settlers trying to get from A to B to hopefully live a better life. A western where the women are more than meek helpless beings whom the burly manly men need in order to procreate and do their laundry and cooking. The journey through the hot desert is not without its challenges, but many of them are quite existential and require inflection rather than riding a horse or drawing a gun. Michelle Williams is awesome in the lead role, and director Kelly Reichardt creates a beautiful but desolate world with many long slow shots. There is very little music in the movie, which only increases the feeling of being all alone out there.
The One and Only (1999)
Original title: Den eneste ene
Country: 🇩🇰
Year: 1999
Director: Susanne Bier
Duration: 106 min.
Genres: Comedy, Romance
This year I watched two films by Danish director Susanne Bier. The first being After the Wedding / Efter brylluppet from 2006. It's an amazing family drama, but unfortunately it is too well known to be on this list. It may very well make my unfiltered best-of list of the year though. I am glad that I found another one of her films to include her though. It is a 1999 romantic comedy called The One and Only. It feels quite different from most of the Hollywood romantic comedies of the era. I guess I was expecting the schmaltzy pulp the Hugh Grants and Meg Ryans of the world were making during those years. Kitchen installer Niller finds himself in beautician Sus's apartment installing a new kitchen and oh myyy. You can almost see the electricity flying through the screen. Unfortunately both are already in a relationship so that ends that. The only quibble I have with this film is that the Italian partner is so stereotypical it hurts.
A New Leaf (1971)
Original title: A New Leaf
Country: 🇺🇸
Year: 1971
Director: Elaine May
Duration: 104 min.
Genres: Comedy, Romance
In her directorial debut, Elaine May also plays the female lead, Henrietta, together with Walter Matthau who plays Henry. I never thought The Big Clock would ever see another movie rival in originality its lead characters' names but there you have it. Henry is filthy rich, until one day his lawyer informs him he no longer is. His playboy lifestyle and complete disregard for personal finances made him lose every last penny. Now he intends to find a gullible rich woman to marry, and to then murder so he can continue his old life on her money. This movie is an absolute delight. It may sound like the plot to some sinister film noir, but that could not be farther from the truth. A New Leaf is a romantic comedy, reminiscent of the old Screwball Comedy that was so popular in the 1930s and 1940s.
May continued directing movies in the 70s. The Heartbreak Kid in '72, and Mikey and Nicky in '76. After a workplace conflict during the making of the latter she was essentially blacklisted by her studio and only directed one more movie, Ishtar (1987). It flopped so hard that it was mentioned as one of the worst movies ever made. I doubt that's true at all, but it still did flop. She did all right for herself besides directing, but it is a shame that she never got to direct more movies. A New Leaf recently got a lovely Masters of Cinema release and it proudly sits on my movie shelf as well as on this top 10.
The Farewell Party (2014)
Original title: Mita Tova
Country: 🇮🇱
Year: 2014
Directors: Tal Granit, Sharon Maymon
Duration: 95 min.
Genres: Comedy, Drama, Romance
The Farewell Party is another gem that came from the March Around the World project. It's a black comedy about several residents in a retirement home who end up building a self-euthanasia machine for a suffering friend. The machine lets the user end their life without leaving a trace. Things get a little difficult when word gets out about this machine. Oh no it doesn't reach the police or anything like that. Others want to use it as well. Some even who are not terminally ill or suffering from pain. Where to draw the line?
Sadly euthanasia is still taboo. People seem to think that allowing euthanasia equals KILLING ALL THE PEOPLE, or whatever. We legalized it in 2002, and we're still alive and doing just fine. The main thing killing old people right now are "wappies", those who refuse to get their Covid vaccinations for dumb reasons. But I digress. There are not that many movies (that I know of) that deal with euthanasia. Mar Adentro (2004) takes the serious approach, while The Farewell Party uses dark comedy to take it to several extremes to make its point. It's not just about ending one's own life though. It's also about the value of life at an older age in general. And it's about trying to break taboos such as euthanasia, gay relationships, and acceptance of others for who they are and the choices they make/made. It shows you these people and their desires, and without telling, it makes you ask yourself what the heck it is we're doing. And why we're hurting so many people with these social stigmas, restrictions, and so on.
Look Both Ways (200

5)
Original title: Look Both Ways
Country: 🇦🇺
Year: 2005
Director: Sarah Watt
Duration: 100 min.
Genres: Drama, Romance
And finally an Australian Hyperlink-ish movie. I don't think there are enough story lines and people to qualify as one, but it's kind of like one. The lives of several people in a place intersect around the news coverage of a tragic train accident, another smaller scale one, and several other dealings with death and mortality. This is going to be a shorter bit because I don't want to give away more than that, and that's in part because that's really kind of all there is to know. Look at life, look at death, and find a place where you feel comfortable to deal with it.
And that wraps up my 2021 top 10 noteworthy new-to-me directed-by-a-woman but not already well known films. In total I watched 67 films (co-)directed by a woman this year. Seven of them were short films; some Alice Guy, but the most interesting one was a lovely short called This Time Away by Magali Barbé, starring Timothy Spall of Secrets & Lies fame. I hope 2022 will continue to give a lot of great new (and old) films by women. There certainly is a lot more where this all came from, so perhaps until this time next year for another ten great films directed by women.