Original title: Die Büchse der Pandora
Rating: (4.5 / 5)
Year: 1929
Director: G. W. Pabst
Duration: 109 min.
Genres: Crime, Drama, Romance
Pandora's Box
Pandora's Box is a movie that had been on the shortest version of the short version of my watchlist for the longest time. I choose not to watch those films all at once, so the joy is spread out over a few years. It also hypes the movie up to impossible levels, usually resulting in postponement due to fear of disappointment, but that's a whole other topic.
Pandora's Box is a film from the tail end of the silent era. Or you could just as well say the early years of the sound era, because in 1929 the majority of films were so called talkies. Pandora's Box is opened by Louise Brooks, an American actress who was mistreated in Hollywood and went to Germany to star in a bunch of foreign films. And what a bunch they'd turn out to be! Your initial thought though might still be that this seems strange, but with no spoken dialog there really wasn't much of a language barrier. Translated title cards were being cut into the films before they were distributed abroad, so that was that. In fact, there was a load of cross-over between countries and actors exactly because of this. With the introduction of sound this all but stopped, killing many-a movie career more or less overnight.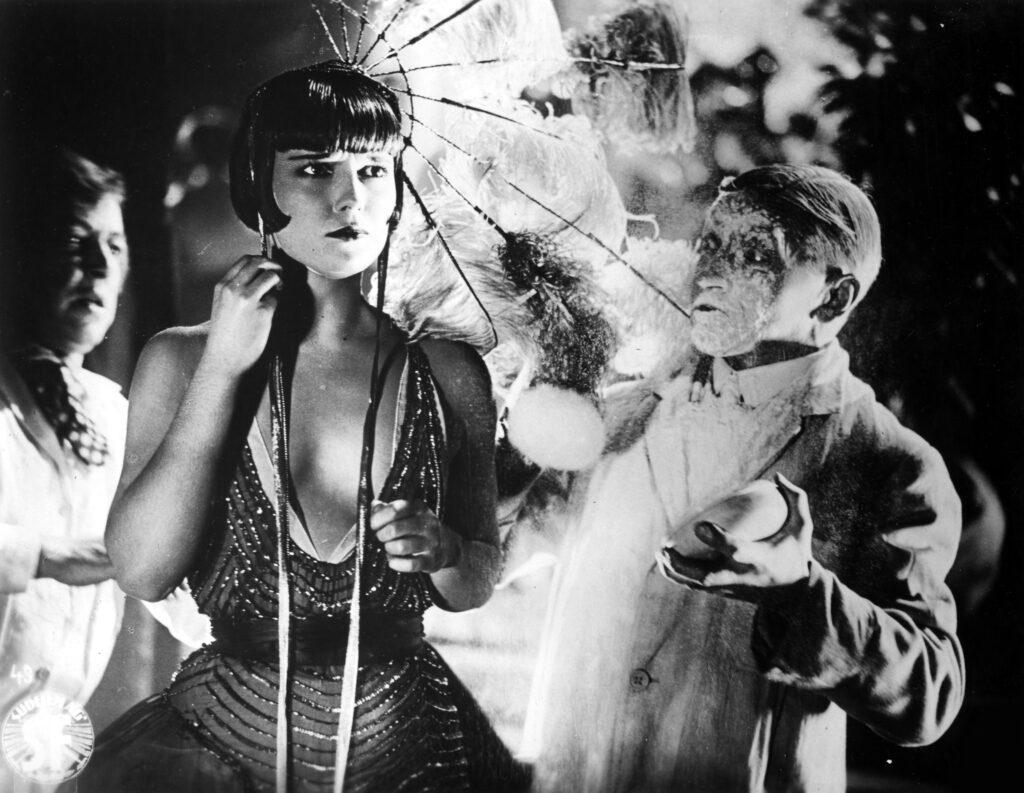 Louise Brooks
This film stands or falls with how much you can appreciate the screen presence of Brooks. For me, she shines in every scene she's in. She oozes the sex and charm her role of a (very) amoral woman required. Things of course get way out of hand because of it. This film is a great example of why the Hays Code came into existence in the early thirties. Begone amorality, sexuality, alcohol, drugs, and what have you. We should be thankful that films like this still exist, as it is estimated that roughly 75% of all silent films ever made are now considered lost. From the same year, director, and star, Diary of a Lost Girl, another silent film, also still exists. It's similarly sexy, amoral, etc. and well worth a watch.
Sadly, things did not go well for Louise Brooks after her German stint. Like I mentioned, the days of foreigners starring in sound films would be over for a very very long time, more or less until subtitles, unless you dubbed them (that's you, Italy, blergh!). Although she would move back to the US, her days of starring in movies was over. Being more or less blacklisted, she only made a few more talkies, which all flopped, and then went into two very dark decades. Fortunately for her, later on in life she reinvented herself as a writer and film essayist. A small bright note to end with. Louise Brooks passed away in the summer of 1985, aged 78.