Original title: Mean Creek
Rating: (3.5 / 5)
Year: 2004
Director: Jacob Aaron Estes
Duration: 90 min.
Genres: Drama, Crime
Mean Creek
A very disturbing revenge film. That's how I would describe Mean Creek. A low budget production from 2004. It doesn't happen often that I find an unknown but relatively new – has it been 11 years already? Gheez.. – US film worth writing about. It's about a kid – Sam – who is bullied at school by the mean fat kid. His older brother Rocky and some of his friends decide to plot a revenge. They pretend it's Sam's birthday. To celebrate, they're going to hang out in a boat on some lake in the middle of nowhere. The only people invited are Sam's sort-of-girlfriend and his bully named George. The idea is to pull a prank on the kid, but nothing goes as planned.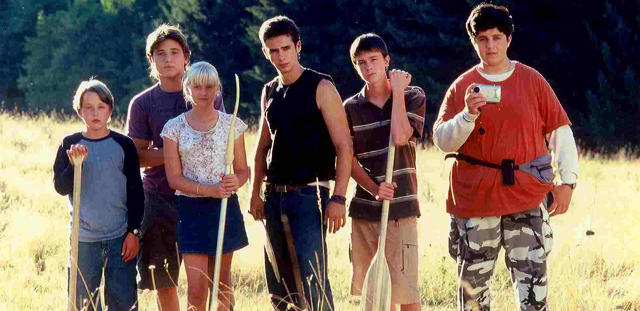 Beneath the surface, everyone has a secret.
From the start it seems like George is a really lonely kid who just bullied people to get some attention. He buys Sam a cool birthday gift, and Sam's brother and some of his friends even start to like him a little. However at times the mean side of George shows, and after a few narrow escapes revenge is on again. Sam wants to pull out, but then something happens that nobody could have foreseen. This took me completely by surprise. I can't believe this film only gets a 7.2. The acting is really good, especially considering that almost the entire cast are kids. The whole thing felt realistic and honest, even the dark turns the film takes in its second half.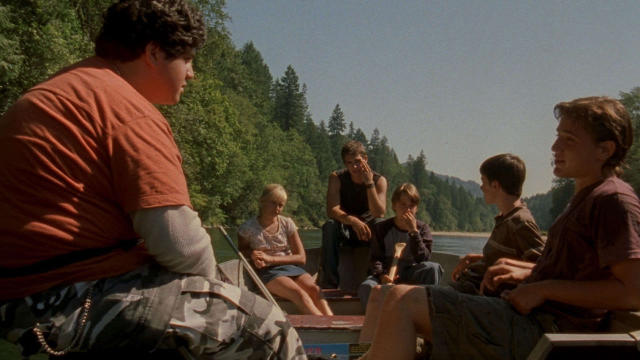 Aside from the main plot line this film lays out a good back story. It helps to explain why the kids act and react the way they do. It really helped to make the story seem genuine, and to some degree you can even relate to some of them. Pretty scary. The scenery is almost too beautiful for what happens in it, but it's the ideal place to shoot a low budget film. It doesn't show though, other than by the lack of any big or semi-big stars to lead this film. But I think this is one of those films where a big star would only have made things unbelievable. Not knowing any of the actors makes it seem more real somehow.