Hollywood's golden age of cinema
The past year I have been watching quite a few oldies. And by that I mean proper old. Late 30's, 40's and early 50's old. Hollywood's golden age of cinema – yes I know it extends into the early 60's. I have enjoyed almost everything I have seen, even if sometimes certain things feel a little dated. I fell in love with the totally awkward kissing, the film noir slang, the silly lines, the femme fatale, the 15 minute proposal*, the grand old houses and their furniture, ridiculously large cars and young boys on every street corner shouting 'extra extra, read all about it!'. It got me thinking if any of the big film stars of that age were still alive and if they were, could they still be acting occasionally?
* this is where the guy and the girl are roughly 15 minutes into their first ever conversation when the boy proposes out of the blue and the girl accepts.
Every so often a news message pops up reporting the passing of one of Hollywood's legends. This year alone the world said goodbye to Shirley Temple, Mickey Rooney, Richard Attenborough and Lauren Bacall. But surely that also means there are others still going strong, right? Off to IMDb I go, to look up my favourite actors and actresses from those days. It took a while before finding one that was still alive, but then I found two more in one go, and finally one more. Three women and one man, all in their nineties, two of them approaching 100! While aging in itself is nothing special, and so being mentioned here is pretty random too, one still needs to write about something, right, so why not this. Bet you're dying (pun intended) to find out who those actors are 😉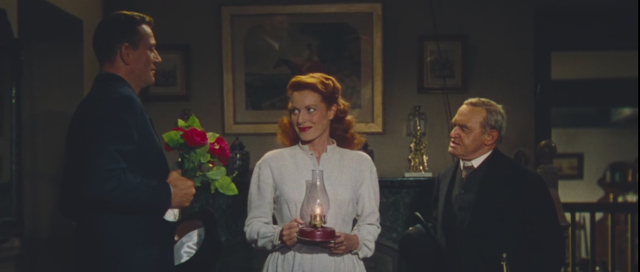 Maureen O'Hara †
Well the first one you might have heard about in the media recently. It's Maureen O'Hara, who has just received an Honorary Oscar about a week ago. Together with Myrna Loy (The Thin Man series, go see that btw it's awesome), she is the only one to ever receive one without ever being nominated for a regular Oscar. So what should you – and in this case I must admit me too – be watching to see if this Oscar was well overdue or not? Well for one John Ford's The Quiet Man, and given that it's almost Christmas it isn't too late to find a copy of Miracle on 34th Street either. Other picks could be How Green Was My Valley, or the only one I have seen so far, The Fallen Sparrow.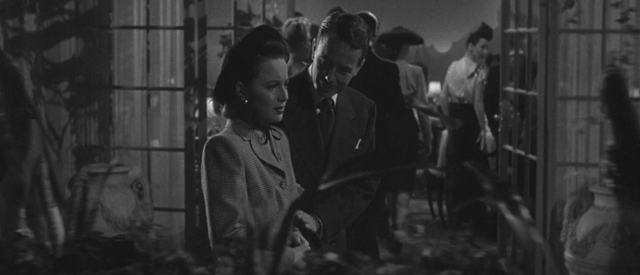 Olivia de Havilland †
Next up is Olivia de Havilland. She was nominated for an Oscar for best supporting actress in 1939's Gone With The Wind. I have only seen a slightly more obscure work, Robert Siodmak's Film Noir The Dark Mirror (1946), but I totally loved that one. Better known are 1938's The Adventures of Robin Hood, The Snake Pit (1948), and finally The Heiress (1949) for which she got an Oscar for best female lead. Fitting for this post would also be to mention Olivia's sister Joan. You probably do know her, but it's probably by the name Joan Fontaine (Rebecca), who passed away last year at age 96. I guess it sort of runs in the family.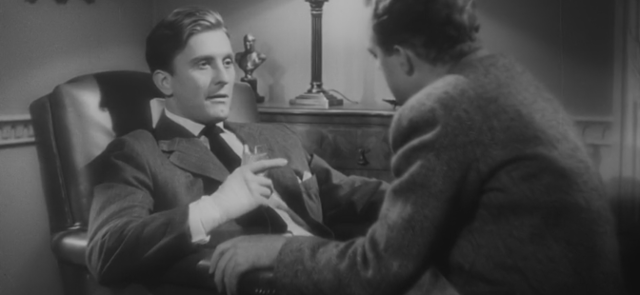 Kirk Douglas † and Lizabeth Scott †
Then I did mention I got two in one go. Strangely enough (again, pun intended) two of the main players from The Strange Love of Martha Ivers (1946) are still with us today: Lizabeth Scott and Kirk Douglas. In case you're wondering, yes, that is Michael Douglas' father. His resume is downright impressive, so let me just give a few tips as I've actually seen quite a few of his films. The ones I liked most were A Letter to Three Wives (1949) and Out of the Past (1947). 1980's The Final Countdown (unrelated to the song) shows he still had it so many years later. Of course if you just want his best known performances, go see Spartacus (1960) or Paths of Glory (1957). And I'm almost forgetting Ace in the Hole (1951). It can be bought on R2 blu-ray these days, so it's needless to say my copy is just waiting to be played.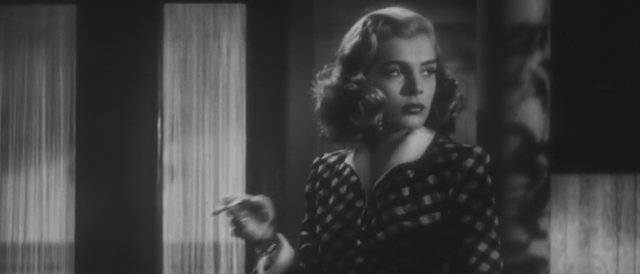 Lizabeth Scott is probably the least well known of the four. I still picked her because she's a personal favourite given my love for the Film Noir genre. Her looks might remind you of another Noir lady, Lauren Bacall. She may be the more famous one, but Scott could do more than just acting alone. As it turns out, she also recorded a CD in the late 50's. But anyway, this femme fatale starred alongside some of the greatest actors ever. In Dead Reckoning she plays together with the king of Film Noir, and perhaps film altogether, Humphrey Bogart. Other films include Pitfall (1948) and Too Late for Tears (1949).
But wait, there's more!
So there you have it, and if it weren't for that silly little thing called time that would've been it. Almost ready to hit publish, of course I had to come across a nice list containing so many others and I figured I'd include a few of them here. They are mostly people I'm pretty sure everyone will have seen or heard of. First one is Doris Day † (The Man Who Knew Too Much). Then there's that nice old lady solving murder cases, Angela Lansbury (Gaslight). The name Kirk Douglas † pops up a lot. In Out of the Past he plays together with Rhonda Fleming †, who too is in her nineties. Fleming also had a role in Alfred Hitchcock's Spellbound (1945), but of course the lead role in that one was for one of the era's greatest actresses, Ingrid Bergman. Last but not least, Christopher Lee †, who is still very active today. He is best known as Saruman in the LOTR films, or as Count Dooku from Star Wars, but he was around in the 40's and 50's. My pick for him would be The Crimson Pirate (1952), even though his part in it is small.
So to come back to the first paragraph, I also wondered if any of them were still actively acting. Yeah, maths mostly got me on this one. I didn't realise just how long ago the 1940's were. The actors mentioned above are all either in their late eighties or well in their nineties, so it's pretty obvious they're not doing a whole lot anymore. However, I did remember reading about 2004's Howl's Moving Castle a while back. It is a great Ghibli anime film, and I remembered it had one of my favourite golden age actresses Jean Simmons doing vocals on the English dub (she is best known for Spartacus, but I wrote a little piece about So Long at the Fair a while back too).
As it turns out, Howl's also features Lauren Bacall who, just a year before, had a small part in Lars von Trier's Dogville. In 2012's French animated film Ernest and Celestine she had one of her final – small – roles. And while we're tying up some loose ends here, guess who helped get her ex-classmate Kirk Douglas his first role? Right, Lauren Bacall. The same one who was married to Humphrey Bogart (Casablanca, The Treasure of the Sierra Madre, In a Lonely Place, Sabrina) right until he died of cancer in 1957. They starred in four films together: To Have and Have Not, The Big Sleep, Dark Passage and Key Largo.
International stars
Finally (really this time) I know this post is about Hollywood and its stars, but I just couldn't leave out at least a few international stars. But I'll keep it short:
Oh my, that got rather long. I hope you didn't drown in the sea of links 🙂